This initiative is designed to create a link between the green bean buyers and roasters. In many cases it is quite difficult to meet face to face due to the size of the United States / Canada and roasters are only getting to choose from the coffees that are sent to them as samples. It will also include a cupping session / buying show whereby roasters can cup a broad spectrum of origins and make purchasing decisions.
Everyone is invited and this event is FREE to attend.
When:
9am – 12pm
Saturday 15th September 2019
Where:
Cambria Hotel, Downtown Nashville                                                                 2627 NE MLK Jr. Blvd.
Suite 203
Portland, OR 97212
2018 EXHIBITORS
See below for Green Bean Suppliers & Sponsors: 
JC COFFEE FARMS We are coffee growers from Cocarive in Carmo de Minas, Mantiqueira de Minas Region, in Brazil. We sell direct to Roasters in North America, delivered to your door. We produce, process, export, import and deliver to your door, the best coffees Brazil has to offer. We offer Honey process, Naturals, Pulped Naturals and Fully Washed coffees, Micro lots and Blenders.  
---
COFFEE UNITE Coffee Unite works directly with small world-leading Brazilian coffee producers to source micro-lot, exceptional green coffees directly from the farmers.  We focus on and have long-term relationships with producers in the regions of Mogiana, Norte Pioneiro, Sudoeste Paulista, Sul de Minas and others. The idea for Coffee Unite emerged from the Founder, Carlos' recognition that producers were not being rewarded with price premiums for high-cupping score coffees. Since then, fair prices, transparency and traceability (through our smart-tagging system), have formed the core pillars for all our activities. Carlos is based in the USA and all the coffees are warehoused in the USA, available on spot.
---
THE GENUINE ORIGIN PROJECTGenuine Origin will be taking the independent overall winner of the Golden Bean North America 2018 on their annual trip to Central America in early 2019! GO is a coffee importing arm from Volcafe Specialty and ED&F Man, importing high quality coffee grown under an internal set of standards called the Volcafe Way designed to maximize sustainability as well as farmer prosperity, and packed into 65 lb boxes designed to be easily shipped around the US. On this trip, winners will see the Volcafe Way first hand by visiting model farms and meeting directly with producers, see the wet mills, dry mills, and exporting offices GO has on the ground at origin, and cup coffees with our team. Winners will be getting a firsthand look at Genuine Origin's fully integrated supply chain, and how they connect thousands of small farmers around the world with specialty roasters in the US.
---
At TERRANEGRA we believe that the process of producing coffee is an art of its own, involving nature, the hands of the people and the heart of the land. So why not share that to coffee lovers out there? With TerraNegra, you will know who grows your coffee, how they grow it and you will immerse yourself in the passion the farmers have in growing their coffee. Every farm has its own story, a story that is reflected in the cup you drink.
---
 ALCHEMY  is Australia's premium syrup supplier and now has introduced its much acclaimed  Golden Turmeric Elixir range to North America.
The Golden Turmeric Elixir allows a café to easily create delicious, healthy hot and cold drinks packed with the goodness of turmeric.
For more information go to www.alchemycordial.com.au or www.GSDglobaltrading.com
---
Mercanta supplies specialty roasters around the world with the world's very best green coffees. Founded in 1996 in a small office in Southwest London, Mercanta now sources a huge variety of outstanding coffees from 20 producing countries, which our experienced team of Coffeehunters offer from our 4 warehouses located on three different continents. We are proud to offer impartial and professional advice and efficient deliveries to more than 40 countries worldwide.
---
Descamex is a proud producer of a great-tasting decaffeinated coffee with our Mountain Water Process, certified organic by the OCIA (NOP, COR, EU, MEX & JAS).  Our process is also certified to maintain the Kosher, Halal, Rainforest Alliance, Bird Friendly, Utz and/or fair-trade-certified status of the coffees processed. Our facilities have achieved FSSC 22000 and ISO 17025 certifications.  Our company has been deemed a Socially Responsible Enterprise by CEMEFI since 2006, and a Healthy Responsible Enterprise by the Wellness Council. Oh, and Descamex also offers great tasting MC decaffeinated coffees as well!
---
  MAYA TEA Manish Shah was born in India, and spent much of his childhood in New York. In late 1996, he began Maya Tea Company by selling a homemade blend of Chai tea sold exclusively at a local farmer's market. As the years progressed, the tea company blossomed to provide hundreds of different varieties of tea​ and chai​, serving customers of all sizes and types around the globe.
---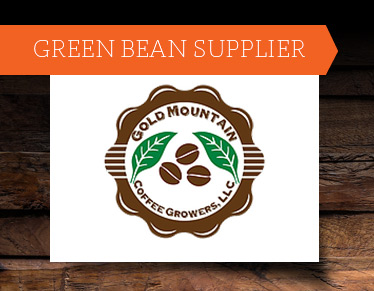 GOLD MOUNTAIN COFFEE GROWERS has its own farm (Finca Idealista) in Nicaragua and also connects partner specialty coffee producers with roasters.  They treat coffee farms like vineyards for fine wines, unlocking the full potential of high-cupping coffees to make an impact at origin.
---
 OPTCO  Since 1990, Organic Products Trading Company has been working directly with small-scale farmers around the world to source high quality green specialty coffee. Our business is built on long-term relationships with Certified Organic and Fair Trade co-operatives as well as conventional farms that focus on improving their communities, their families, and their environment. OPTCO's mission is to support coffee producers by providing market access, in addition to collaborating on development projects, gender equality initiatives, harvest finance, and quality improvement programs. Join the effort to support coffee communities by sourcing your certified and conventional beans with OPTCO.
---