This initiative is designed to create a link between the green bean buyers and roasters. In many cases it is quite difficult to meet face to face due to the size of the United States / Canada and roasters are only getting to choose from the coffees that are sent to them as samples. It will also include a cupping session / buying show whereby roasters can cup a broad spectrum of origins and make purchasing decisions.
Everyone is invited and this event is FREE to attend.
When:
9am – 11am
Saturday 16th September 2017
Where:
DoubleTree by Hilton
1000 NE Multnomah St, Portland, Oregon
2017 EXHIBITORS
See below for Green Bean Suppliers & Sponsors:
THE GENUINE ORIGIN PROJECT will be taking the top three winners of the Golden Bean North America 2017 on their annual trip to Guatemala in early 2018! GO is a new coffee importing arm from Volcafe Specialty and ED&F Man, importing high quality coffee grown under an internal set of standards called the Volcafe Way designed to maximize sustainability as well as farmer prosperity, and packed into 65 lb boxes designed to be easily shipped around the US. On this trip, winners will see the Volcafe Way first hand by visiting model farms and meeting directly with producers, see the wet mills, dry mills, and exporting offices GO has on the ground in Guatemala, and cup coffees with our team. Winners will be getting a firsthand look at Genuine Origin's fully integrated supply chain, and how we connect thousands of small farmers in Guatemala with small-to-mid-size specialty roasters in the US.
---
At TERRANEGRA we believe that the process of producing coffee is an art of its own, involving nature, the hands of the people and the heart of the land. So why not share that to coffee lovers out there? With TerraNegra, you will know who grows your coffee, how they grow it and you will immerse yourself in the passion the farmers have in growing their coffee. Every farm has its own story, a story that is reflected in the cup you drink.
---
---
  CROP TO CUP   At Crop to Cup ​we only bring in coffees we can get behind. That requires some compelling combination of incredible, interesting, intentional and impactful. This​ search​ takes us to the outskirts of specialty coffee; places like Nepal, Kerinci in Sumatra, Colima in Mexico or the Rift Valley in Kenya. We work between the farm-gate and export-level to help our customers and suppliers forge fulfilling year-over-year relationships. Our chief contribution is made through quality; we work to elevate and advocate for producers, sharing their coffees, stories, successes and challenges. You can find us in Brooklyn, NY, or online at www.croptocup.com.
---
  KEFFE COFFEE 
Samuel Demisse founded Keffa Coffee in 2006. Samuel was born and raised in Agaro, Ethiopia, and grew up immersed in coffee. His father was a coffee professional and taught Samuel about the industry from a young age.
We believe in small businesses, working hard and growing together. We built Keffa from the ground up, and we understand that what every new business needs are someone to believe in them. We work with roasters of all sizes, those who are brand new and those who are well-versed.
---
---
  MAYA TEA Manish Shah was born in India, and spent much of his childhood in New York. In late 1996, he began Maya Tea Company by selling a homemade blend of Chai tea sold exclusively at a local farmer's market. As the years progressed, the tea company blossomed to provide hundreds of different varieties of tea​ and chai​, serving customers of all sizes and types around the globe.
---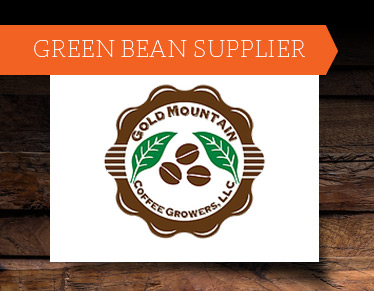 GOLD MOUNTAIN COFFEE GROWERS
has its own farm (Finca Idealista) in Nicaragua and also connects partner specialty coffee producers with roasters.  They treat coffee farms like vineyards for fine wines, unlocking the full potential of high-cupping coffees to make an impact at origin.
---
  COSTA ORO  Serving our partner coffee bean producers, importers & roasters of specialty coffee.
Costa Oro International has been serving the specialty coffee industry since 2002.The operation is based in Portland, OR and has expanded to the Seattle/Tacoma, WA market during 2017. Our focus brings together the highest standards of warehousing, handling, and nationwide distribution of green coffee, while providing a flexible and receptive environment to conduct business. Our business was created to help businesses like yours provide excellent handling of green coffee and superb shipping from our loading dock, to your customers' sites.
Costa Oro ships quantities of single bags, micro lots, and full truckloads of specialty coffee. We provide storage and handling of ocean containers, boxcars, rail containers, and full truck loads, as well as LTL freight and container drayage from the port. We also provide reconditioning services, certified weighing, sampling, FDA onsite exams, and monthly inventory reporting.
COSTA ORO OFFERS PERSONALIZED SERVICE AND WE ARE DEDICATED TO YOUR SUCCESS!
---