This initiative is designed to create a link between the green bean buyers and roasters. In many cases it is quite difficult to meet face to face due to the size of the United States / Canada and roasters are only getting to choose from the coffees that are sent to them as samples. It will also include a cupping session / buying show whereby roasters can cup a broad spectrum of origins and make purchasing decisions.
Everyone is invited and this event is FREE to attend.
When:
9am – 11am
Saturday 16th September 2017
Where:
DoubleTree by Hilton
1000 NE Multnomah St, Portland, Oregon
2016 EXHIBITORS WERE
See below for Green Bean Suppliers: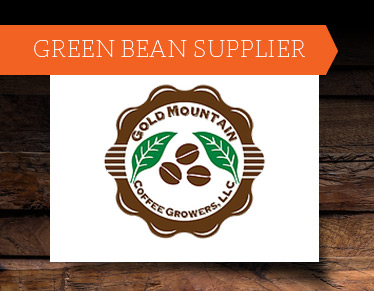 GOLD MOUNTAIN COFFEE GROWERS has its own farm (Finca Idealista) in Nicaragua and also connects partner specialty coffee producers with roasters.  They treat coffee farms like vineyards for fine wines, unlocking the full potential of high-cupping coffees to make an impact at origin.
---
SWISS WATER DECAFFEINATED COFFEE Process is amazing coffee without caffeine. Starting with the finest coffees we can source, our 100% chemical free process removes caffeine – and nothing else.  Small batch decaffeination uses water, green coffee extract, and proprietary carbon filters to migrate caffeine from the bean. Coffees, with their subtle and distinct flavors intact, are then ready to be roasted by some of the most discerning coffee roasters around the world.
---
FAFCOFFEES is a premier supplier of high quality green bean from Brazil. 
Our company takes sustainability to heart working on the ground with our own farms and neighbors to build community and improve the environment.

 Atilla Roasters are roaster manufacturers of versatile drum roasters made in Brazil.
---
INTERAMERICAN COFFEE sources and delivers high quality green coffee to roasters throughout North America. We use our global supply chain to search for the finest coffees and bring increased choices to our customers. We partner with our clients by offering superior logistics, marketing expertise and financial resources. We build, support and foster sustainable relationships with our suppliers, customers, communities and the environment.
---
At TERRANEGRA we believe that the process of producing coffee is an art of its own, involving nature, the hands of the people and the heart of the land. So why not share that to coffee lovers out there? With TerraNegra, you will know who grows your coffee, how they grow it and you will immerse yourself in the passion the farmers have in growing their coffee. Every farm has its own story, a story that is reflected in the cup you drink.
---
Ally Coffee is a green coffee importer sourcing exceptional quality from coffee producers around the world, with a special focus on offering the highest quality Brazilian coffees. In Brazil we are integrated from farm to mill through to export logistics and work with the producing members of the Ally Coffee family to develop new processing techniques, and sustainable coffees from new and established growing regions.
---
Elephant Hills Coffee – Established in 1958, Thalanar Estate have produced high altitude shade grown washed Arabica from the Anaimalai (Elephant Hills) region of South India. Since 2010 commenced direct trading relationship with speciality roasters in Australia and New Zealand. Sourcing fine washed Arabica from our family owned estate and other speciality coffee from India such as Monsoon Malabar, Kaapi Royal (washed Robusta) UTZ Certified coffee.
---
At Crop to Cup Coffee Importers we believe coffee is just coffee until you have an opinion on it. We believe that good coffee comes from good people. We believe that the farmer, exporter, importer, roaster and barista – everyone adds value along coffee's journey. We believe that coffee builds relationships, and that these relationships give meaning to the trade that connects us. We believe that when a farmer has pride in their crop you can taste the difference in the cup.
---
Keffa Coffee is a specialty coffee importer specializing in Ethiopia, Sumatra, and El Salvador coffees.  Our team takes every extra step to ensure an extraordinary experience from the fields to your roaster.  We bring our customers to the next level by continuously offering the highest quality product and superior customer service.
---
Café Tío Conejo – Have you always dreamt of doing direct and fair trade? That's what we do at Cafe Tio Conejo! Truly fair, and direct trade. Colombian coffees with fully traceable relationships and real returns to producers. Unparalleled Colombian coffees, varietals, processes, Naturals, and honeys. Let us delight your taste buds!
---
Giesen Roasters was established in the late 1990's and Giesen has been producing its own brand of coffee roasters since 2007. The design of Giesen roasters is based on the traditional approach of German roaster manufacturers, using high end materials (like cast iron) and super-efficient burners and sophisticated controls for the benefit of optimizing flavor profiles. Coffee Roasting Machines, ancillary equipment for roasting factories, loaders, destoner, afterburners.
---
Since 1990, Organic Products Trading Company has been working directly with small-scale farmers around the world to source high quality green specialty coffee. OPTCO's mission is to support coffee producers by providing market access, in addition to collaborating on development projects, gender equality initiatives, harvest finance, and quality improvement programs.